Welcome to secure.proactrx.com
Register for an account and unlock the convenience of our patient portal!
If ProAct is the administrator / manager of your family's pharmacy benefits plan, you can register today. Access to many portal tools will be just a few clicks away including:
---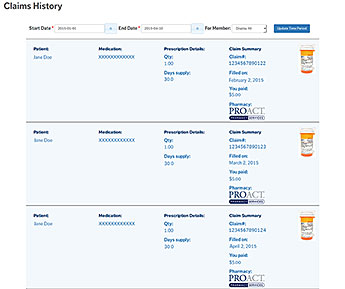 Claims History
Inside you'll be able to view your prescription claims history, including detailed information like: drug name, date filled, pharmacy and prescriber information.